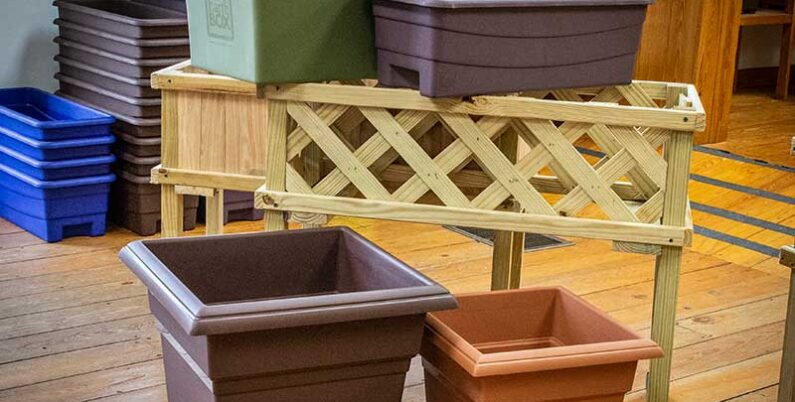 HI! IT'S BOB FROM THE EARTHBOX STORE. THINGS AT THE STORE ARE LOOKING GOOD CONSIDERING THE WEATHER. WE ARE STEADILY PLANTING TOMATOES AND HAVE ALL THE USUAL FAVORITE VARIEITES TO PLANT. CURRENTLY, WE HAVE CHARGERS, TASTI-LEE, LORETTA, SKYWAYS, CELEBRETIES, ROMAS, BIG YELLOWS, ORANGE AND RED GRAPES, YELLOW CHERRIES AS WELL AS SUNGOLD AND MOUNTAING MAGIC CHERRIES. AS A COMMERCIAL TOMATO FARMER, MY FAVORITE TIME FOR FALL TOMATO PLANTING IS 8/20/20 TO 9/20/2020, SO GET YOUR EARTHBOXES READY TO ENJOY YOUR FALL CROP, TOMATOES TYPICALLY TAKE 60-90 TO HARVEST.
IT'S A GOOD TIME TO PLANT MANY OTHER VEGETABLES SUCH AS PEPPERS, CUCUMBERS, SQUASH, ZUCCHINI, AND EGGPLANT. WE ALSO ARE FULLY STOCKED WITH HERBS. IF YOU ARE LOOKING FOR TROPICAL FRUIT TREES, COME SEE US FOR AVACADO, MANGO, PAPAYA, BANANA AND BLUEBERRY BUSHES. THEY ARE ALL HEAT TOLERANT!
ITS BEEN RAINING A LOT LATELY, SO I WOULD RECOMMEND NOT FILLING THE WATER RESERVOIR IN YOUR EARTHBOX EVERYDAY, BEST TO LEAVE IT EMPTY OR ON LOW LEVEL DURING THIS TIME. HOT FOILAGE WITH SATURATED SOIL ON ROOTS IS HARD ON PLANTS. YES, ITS HOT, BUT DEFINITELY TIME TO START PLANTING NOW TO ENJOY YOUR FALL VEGETABLES LATER.
ALSO, IN STOCK ARE SUMMER FLOWERS SUCH AS VINCAS, MARIGOLDS, ZINNIAS, PENTAS AND SUNPATIENS. JUST RECEIVED A NEW SHIPMENT OF NELSON'S ROSES.
LET US KNOW IF YOU HAVE QUESTIONS OR COMMENTS ON HERE AND HOPE TO SEE YOU SOON!
BOB AND THE EATHBOX STAFF